If you constantly walk around looking for signs of problems or injustice, there's a good chance those things will start appearing in the strangest places.
In some cases, social justice warriors manage to find instances of wrongdoing in the most absurd and innocuous ways imaginable.
This is a situation that falls into that category.
Over at the University of Mississippi, a Greek Life retreat was canceled and many tears were shed for a truly mind-blowing reason: a banana was found hanging from a tree on campus.
This unleashed all sorts of racial tension, with some students feeling the tree-clinging banana was placed there as some sort of discriminatory action towards African-Americans.
According to Campus Reform, the student that threw the peel says that he couldn't find a garbage can. Hence, he chucked the peel. While that's certainly unnecessary behavior, what happened next is nothing short of surreal.
Student Makala McNeil, the president of one of the University of Mississippi's historically black sororities, came across the banana hanging from the tree and freaked out.
"The overall tone was heavy," Campus Reform quotes McNeil as stating. "I mean, we were talking about race in Mississippi… so there's a lot involved."
McNeil reportedly added that she and a friend she was with at the time felt "just sort of paranoid for a second" after seeing the banana in the tree.
"That, to me, was a slap in the face to see that banana hanging in a tree after talking about the personal truths of our campus."
Subsequently, Campus Reform reports, sorority and fraternity leaders at the University of Mississippi decided to cancel a retreat planned for last weekend.
According to The Daily Mississippian, the school's interim director of fraternity and sorority life Alexa Lee Arndt stated, "many members of our community were hurt, frightened and upset by what occurred."
"Because of the underlying reality many students of color endure on a daily basis, the conversation manifested into a larger conversation about race relations today at the University of Mississippi."
As for Ryan Swanson, the student responsible for the banana peel, The Daily Mississippian quotes him as stating, "I want to sincerely apologize for the events that took place this past weekend."
"Although unintentional, there is no excuse for the pain that was caused to members of our community," he reportedly continued.
"I have much to learn and look forward to doing such and encourage all members of our university community to do the same. We must all keep in mind how our actions affect those around us differently."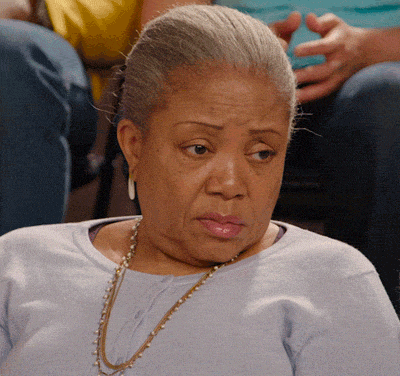 You can't make this stuff up.
Well, you could, and you'd probably win an Emmy for it considering it reads like a plot straight out of a cartoon epically mocking campus snowflakery.
Source:
Campus Reform
The Daily Mississippian
Sponsor