Leftists appear to have launched a petition in support of a Missouri senator who expressed her desire for President Donald Trump to be assassinated.
According to The Daily Caller, Maria Chappelle-Nadal (a Democrat, big surprise) made her remark yesterday during a conversation with a left-wing activist by the name of Christopher Gagné.
It's not clear exactly what the two were discussing but a screenshot of their conversation shows Chappelle-Nadal, in no uncertain terms, stating that she wishes the President would be assassinated.
A Missouri State Senator from St. Louis has now called for the assassination of @realDonaldTrump. Keep it classy @MariaChappelleN. pic.twitter.com/JTrkxk4Pkz

— Mark Reardon (@MarkReardonKMOX) August 17, 2017
Speaking with KMOX, Chappelle-Nadal acknowledged posting the comment. The outlet states that calls have subsequently gone out for her to resign amid a Secret Service investigation into her remark.
Even members of her own party denounced her – including Missouri Democratic Party Chair Stephen Webber who stated, "State Senator Chappelle-Nadal's comments are indefensible. All sides need to agree that there is no room for suggestions of political violence in America – and the Missouri Democratic Party will absolutely not tolerate calls for the assassination of the President. I believe she should resign."
Not all liberals see an issue with Chappelle-Nadal's words, though; some have actually taken the time to sign a petition expressing support for her.
"We, as constituents and community members and people who feel the same frustration with our current political landscape stand with Senator Maria Chappelle-Nadal," the shocking petition reads.
Surely this must be a joke, right?
Nope, Chappelle-Nadal has actually shared the petition herself.
#istandwithmariahttps://t.co/u1nlUuQj9f

— MariaChappelleNadal (@MariaChappelleN) August 18, 2017
So let's get this straight.
In this tense political climate, a grown woman – an elected official, no less – thought it would be a good idea to propose that the President be assassinated.
Not only that but the left has apparently actually rallied behind her by launching a petition stating that they "stand" with her.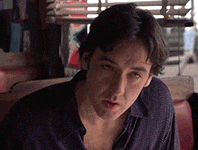 Can you just imagine the insane level of outrage that would be engulfing liberals at this moment if a Republican official dared to post such a comment about a Democratic official?
Let's be clear, calling for violence against anyone is absolutely unacceptable and should not be tolerated, no matter which side of the political spectrum one belongs to.
It's absolutely sickening and embarrassing that liberals and elected officials like Chappelle-Nadal don't understand this.
If you find Chappelle-Nadal's remarks unacceptable, please sign this petition demanding that she resign.
According to Fox News, Missouri's Lieutenant Governor and Senate President have already suggested steps for Chappelle-Nadal's removal from office.
The governor of the state has even declared his belief that she should step down.
Sources:
Fox News
KMOX
The Daily Caller
Sponsor