Google and Facebook reportedly sponsored a weekend-long progressive liberal event aimed at, among many things, protesting a women's health care clinic.
We're not talking about the type of 'women's clinic' that should be protested, either. No, Google and Facebook have the audacity to fund an event attacking a pro-life women's clinic.
According to The Daily Caller, the name of the event in question is Netroots Nation. The outlet describes Netroots Nation as "an annual gathering of progressive activists and political leaders."
According to Netroots Nation's official agenda for Saturday, August 12, the protest of Cura's Women's Care Clinics (operated by the group Human Coalition) took place from noon to 1:30pm – immediately following a talk featuring none other than Democrat Sen. Elizabeth Warren.
The protest's title? "Get Fake Clinics Out Of Atlanta!"
Google and Facebook are both listed as "premiere sponsors" of the protest, which was hosted by a group called Reproaction.
Guess who else sponsors Netroots Nation? Planned Parenthood, EMILY's List, and NARAL Pro-Choice America – all pro-abortion groups hell-bent on increasing the number of abortions in America.
Netroots Nation is the same event at which DNC leader Keith Ellison claimed North Korean leader Kim Jong Un is more reasonable than President Donald Trump.
Google and Facebook got together with Planned Parenthood and Netroots Nation, both pro-abortion groups, to fund training for activists to target pro-life women's health care clinics.
What's a fake clinic? Apparently, a fake clinic is a clinic that doesn't perform abortions. According to progressives, abortions are absolutely integral to women's health.
So bad news for all those clinics out there giving access to ultrasounds, prenatal vitamins, counseling, or other much-needed pregnancy resources; according to the left you're not a real "clinic" unless you're willing to rip a baby out of a confused mother's womb.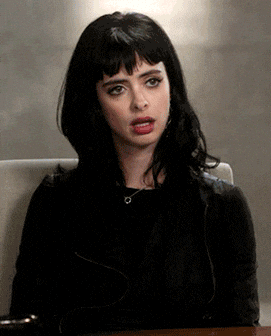 As The Daily Caller points out, it appears that organizers and sponsors behind Netroots Nation have taken particular offence with the success of Human Coalition's clinics.
"The protest organizers cite two op-eds – placed in a paper with an overwhelmingly pro-abortion editorial board – as a sign that Human Coalition has been successful, and therefore must be destroyed," The Daily Caller reports.
Indeed, Human Coalition's staff members have landed themselves in The New York Times twice so far in 2017, authoring editorials declaring that abortion is dehumanizing and opposing abortion is a type of feminism.
Not so, argues Reproaction; "pro-life feminism is impossible."
This is far from the first time Google and Facebook have been caught catering to far-left progressive views.
As a Daily Caller report from earlier this month pointed out, Google execs in particular have donated a staggering six times as much money to Democrats as Republicans.
Recently, Google fired a politically incorrect employee that dared to question their habit of hiring women solely for the purpose of hiring women.
Said employee penned an eight-page document slamming the habit in the hopes of raising discussion about the matter.
As for Facebook, former employees of the social media site have claimed the network "routinely" stops conservative news from making it onto the trending list.
While Cura Women's Clinics have been successful at providing wholesome health care to women from a pro-life standpoint, they undoubtedly need prayers and support considering the huge corporations like Google and Facebook that are pushing against them.
Please visit the Cura Women's Care Clinic website here and consider sending them a message of support to let them know you're praying for them!
Sources:
The Daily Caller
The Daily Caller (2)
Gizmodo
Vox
Netroots Nation

Sponsor