An alleged illegal immigrant living in Utah has been accused of raping a 7-year-old girl thousands of times.
Yes, you read that right – thousands of times.
According to The Spectrum, 32-year-old Victor Francisco Michel-Lara – who has allegedly been deported once already – has been charged with two first-degree felony counts of rape of a child.
The outlet states that Michel-Lara's alleged victim, during an interview with investigators, stated that he had molested her "many times in the last six months."
In addition, she claimed that he raped her "thousands of times."
Bizarrely, Michel-Lara has claimed that the molestation in question occurred accidentally when he was applying lotion to the child's skin and his hand slipped.
He further reportedly claimed that the rapes were also accidental and occurred as he was "rough housing" and "jumping around" with the girl on more than one occasion.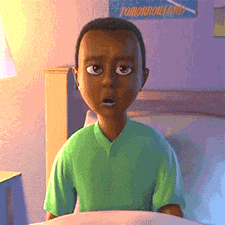 According to The Sun, it remains unclear what relation Michel-Lara is to the alleged victim.
He is currently being held on an immigration detainer, meaning Immigration and Customs Enforcement will seek his deportation following legal proceedings against him.
Sadly, our nation continues to have serious problems on the immigration enforcement front.
There have been all sorts of examples of how bad the problem is – and why it needs to be corrected immediately – but this one is particularly stomach churning.
Immigration advocates, sanctuary city leaders, and the majority of those that subscribe to the liberal narrative will huff and puff until they're blue in the face about how insensitive it is to seek out changes to the nation's immigration system.
Do we really need any further evidence that illegal immigration needs to be brought under control, as in pronto? We don't, but you can be sure this incident will get brushed aside as an 'anomaly' – along with the scores of other unconscionable crimes committed by illegals – by those that continue to pound the illegal immigration advocacy drum. 
Sources:
The Spectrum
The Sun
Sponsor