British retail giant John Lewis has removed gendered labels on its clothing for children in an effort to push back against "gender stereotypes."
According to The Independent, children's clothing in John Lewis will now be labelled "Girls & Boys" as opposed to one or the other.
"The clothing style hasn't changed," reports The Independent. "You'll still find floral dresses and skirts, but the retailer is simply proving the point that they can be worn by both girls and boys."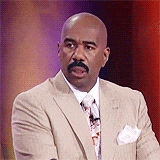 The Independent further quotes John Lewis' head of childrenswear Caroline Bettis as stating, "we do not want to reinforce gender stereotypes within our John Lewis collections and instead want to provide greater choice and variety to customers, so that the parent or children can choose what they would like to wear."
John Lewis will also be overhauling its website to match this in-store change, abolishing gendered labels for ones designed to tell kids it's normal for boys to wear dresses.
Disturbingly, many people actually seem to be all for this idea.
Thankfully, some people are speaking out. Check out the following video for a great deconstructing of the madness by British TV host Piers Morgan.
If you'd like to personally speak out against John Lewis' insanity, you can get in touch with them via their website here or by phone at 011 44 1698 545454.
Please continue to pray for our children as they increasingly come under siege by leftists who want to erase every ounce of originality and individuality from them until the world is filled with little genderless, aimless creatures.
Source:
The Independent
Sponsor