Oregon Governor Kate Brown has signed a bill into law granting taxpayer-funded abortions to both citizens and illegal immigrants.
According to LiveAction.org, the measure is being called "one of the most extreme pro-abortion policies in the nation."
Indeed, the policy makes Oregon the first of all states to force taxpayers into funding all abortions – including late term abortions and abortions conducted for reasons of sex-selection.
Additionally, LifeAction.org reports, the measure requires Oregon to cover abortions for individuals regardless of their income, gender identity or citizenship status.
As if Oregon's intention of supporting abortions for illegal immigrants wasn't clear enough, the state will also be allocating approximately $500,000 over the next two years for illegal immigrants' abortions.
Gov. Brown celebrated the disgrace of a bill on Tuesday by describing it as the first of its kind in America to address, in The Associated Press's words, "systemic barriers to accessing reproductive healthcare."
Abortion. Is. Not. Healthcare. Woman.
The Associated Press furhter quotes Advocacy Director for Planned Parenthood Advocates of Oregon Laurel Swerdlow as stating, in celebration of the bill, "women, transgender and gender-nonconforming individuals, people of color, immigrants and people of faith are not going to silently stand around while politicians in Washington D.C. try to take away our healthcare."
Really? "People of faith?" What faith, Satanism?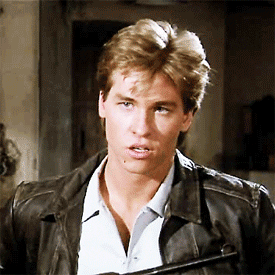 Following the bill's approval, baby murder advocates have taken to the web to celebrate in large numbers.
Even greater, though, is the number of people who are – rightfully – upset by this.
If you live in Oregon and you are – like this second group of people – upset by this shameless bill that will add to Oregon's already liberal murder of babies, please visit this website to find out who your local representative is.
Consider getting in touch with them via a phone call or email to let them know how disgusted you are with this horrific bill. Make your voice known.
If you don't live in Oregon, please pray for those who do, that they might be able to stand up and fight against this horrible legislation.
Please also ask God to work a miracle in the lives of women who may be tempted to seek an abortion under this new legislation.
Sources:
LiveAction.org
The Associated Press
Sponsor