Is Teen Vogue trying to make us all hate them on purpose?
As if being destroyed by the parent-led Operation Pull Teen Vogue campaign was not embarrassing enough, they bring in losing Hillary Clinton to guest edit the final filthy print edition…further sealing their legacy of the biggest loser of the year award.
Since Hillary lost the 2016 election, she has been wandering the countryside, talking to anyone who will listen, blaming everyone but herself for the loss, and pretending she is still a great, empowering female role model.
Her supporters aren't any different and are happily giving her this platform from which to live out her deluded fantasies.
So when we learned that Hillary would be editing the last print edition of the disgusting magazine Teen Vogue, we couldn't stop laughing.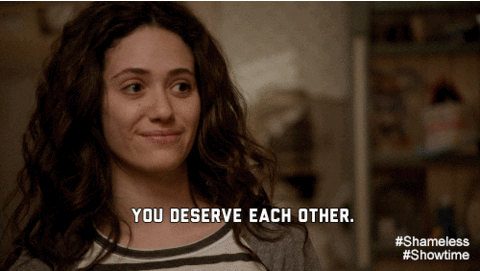 They announced the unholy alliance on their website this week:
Hillary Rodham Clinton is the guest-editor of our Volume IV issue, on newsstands nationally December 5. She will keynote at the first-ever Teen Vogue Summit in conversation with actress, scholar, and activist Yara Shahidi. 
"Have you ever noticed that whenever a teenage girl takes a stand on an important issue, people seem surprised?" Hillary begins. "That's true even in 2017—a year that has seen young women turning out in force at the Women's Marches, smashing expectations in sports and STEM, demanding diversity in books and movies, rallying to protect affordable health care and Planned Parenthood, even holding a quinceañera on the steps of the Texas Capitol to protest attacks on immigrants' rights."
Groan.
She takes the opportunity to assure teen readers that she's just as broken up about her terrible loss as she clearly assumes they are.
"I know the last year hasn't been easy for any of us," she pathetically continues. "The letters I received after the election helped me pick myself up and keep going, and I'm looking forward to sharing a few with you. In this special issue of Teen Vogue, I'll also introduce you to some people who are near and dear to me, including my childhood best friend, Betsy Ebeling, and my daughter and hero, Chelsea. I'm proud to add What Happened, the most personal book I've written, to the Teen Vogue book club reading list."
She is really getting to be an expert at consistently cramming shameless self-pity and self-promotion into the same paragraph.
"And I had a lot of fun answering questions from readers whose politics differ from my own. All in all, this issue is a celebration of resistance and resilience. I hope you'll take that message to heart, because the world needs your passion and determination more than ever. So keep marching, keep speaking up, and as Shirley Chisholm once said, "If they don't give you a seat at the table, bring a folding chair.""
She sure has brought her own folding chair to the table she thinks she was not allowed at. Newsflash to Hillary and Teen Vogue: Hillary is not our president because she is a corrupt, awful, and horrible human being.
Way to go out with a bang, Teen Vogue!
Sponsor