A petition from Media Research Center, a conservative media watchdog, calls on the mainstream media to do its part in exposing the far-left group Antifa's heinous acts of violence against those with differing opinions.
"For too long," the petition reads, "the media have aided and abetted this radical group's acts of domestic terrorism by normalizing their violence – just because they agree with their liberal agenda."
Indeed, the mainstream media has gone to great lengths to defend Antifa's actions as honorable. CNN actually once admitted the group was violent but insisted that the violence was just a means of achieving peace.
The network eventually changed its headline, not to debunk the idea that peace can be achieved through violence but rather to remove any reference to violence after members of Antifa spoke out against that description.
Apparently CNN wasn't able to perform a quick Google search; if they had, they would've stumbled upon one of the many videos showing just how violent Antifa is.
The Media Research Center's petition reads, "Antifa should be called out by every news outlet for their record of assaulting police and innocent Trump supporters, their attacks on reporters, their destruction of public property, their attempts to silence free speech, and their use of the term 'fascist' against anyone not adhering to their extreme left-wing beliefs."
"The American people deserve to hear the truth, the whole truth, and nothing but the truth from the news media, and we won't tolerate them protecting violent movements just because they agree with their leftist ideology."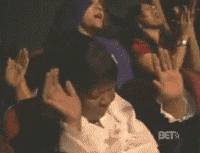 If you'd like to support the Media Research Center's petition, please visit their website here.
While you're at it, consider adding your signature to this official White House petition demanding that the Trump administration formally recognize Antifa for what it is – a domestic terrorist organization.
Source:
Media Research Center
Sponsor