A doctor has accused Planned Parenthood of failing to inform him that a patient he was to perform an abortion was only 13 years old, resulting in his improper handling of the aborted baby.
According to CBS News, Kansas law mandates that babies aborted from mothers younger than 14 be handed over to the Kansas Bureau of Investigation for analysis.
Dr. Allen Palmer – who alleges that he did not know the age of the girl in question and would not have performed the procedure if he did – did not hand the aborted baby over to authorities following the December 2014 operation.
According to CBS News, Planned Parenthood self-reported Dr. Palmer's violation to the state of Kansas.
The outlet quotes Dr. Palmer as going on the offensive against Planned Parenthood during a hearing held yesterday.
"I'm as shocked and awed by this failure as anybody here, but they want to hang it on me, and maybe that's the way it is," he reportedly told the Kansas State Board of Healing Arts.
"I'm telling you that I did not know [the girl's age] and I would not have proceeded if I had known."
Douglas Milfeld, a board member, reportedly asked Dr. Palmer why he did not inquire of the girl's age prior to performing the abortion.
Dr. Palmer replied by stating that while he used to ask that question of his patients, he doesn't anymore because some women tend to get offended.
"I really don't ask them, because teenagers today, the way they dress, I can't tell how old anybody is," he reportedly said.
"They go through counseling. They go through screening. I'm the last person in line for them. If there's a problem, the staff raised it to me or they notified me somehow."
Dr. Palmer's attorney, Tom Theis, is quoted as telling the board, "it was not unreasonable for him to rely on staff."
Right, because people who earn a living killing babies would never lie.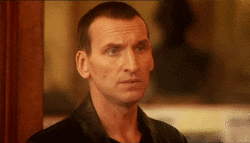 According to CBS News, Planned Parenthood argues that Dr. Palmer, who is from Missouri, "found it unnecessary to familiarize himself in detail with [Kansas] laws requiring the preservation of fetal tissue extracted during an abortion procedure" on girls younger than 14.
The Associated Press states that Planned Parenthood declined to comment on the specifics of the case, except to say that Dr. Palmer is no longer permitted to perform abortions for them.
Disciplinary action sought against Dr. Palmer includes the potential suspension, revoking or limitation of his medical license in Kansas.
It's really hard to feel sorry for anyone involved in this case except the aborted baby who had no shot at life.
An abortion at 13? Really? Abortion is a sin at any age but it's absolutely sickening to think that a girl could have access to such a procedure at the age of 13, with not one so-called medical professional stopping at any point during the process and saying, "hey, wait a minute, this girl is 13."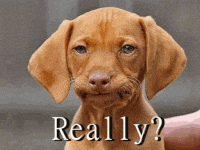 Of course, none of this should come as a surprise from an organization that literally specializes in the killing of babies.
Source:
CBS News
Sponsor