Just another victory for decency and morality everywhere! An after-school Satan Club in Tacoma, WA, has decided not to continue after only one child signed up.
The Seattle Satanic Temple first offered the club in December of 2016, following the example of many other Satanic Temples across the country that have tried to start after-school clubs in public schools.
Satanic Temples have taken a particular interest in recruiting youngsters into their religion because they can't stand the success of the wholesome, Christ-centered Good News Clubs that take place in many public schools in the US.
In 2001, after facing much backlash, the Supreme Court ruled that these clubs had a First Amendment right to meet at the school, and so Satanists have tried to use this ruling to their advantage.
Mat Staver, founder and Chairman of Liberty Counsel, says that the Satanic Temples have little interest in forming the clubs beyond spiting Christians.
"The so-called Satanist Temple and its after-school club had nothing good to offer students, so it was only a matter of time before it fizzled out. The so-called Satanic Temple group is not legitimate. It's a handful of atheists masquerading as so-called Satanists whose only reason for existence in schools is to be disruptive and oppose the Good News Clubs," he told CBN News. 
"Good News Clubs teach morals, character development, patriotism and respect from a Christian viewpoint. Public schools welcome these clubs because they improve the behavior of the students and the Supreme Court has sided with these clubs," he added.
Jordan Lorence of the Alliance Defending Freedom echoes Staver's sentiment, saying the people who founded the club are just "jerks".
"The people running new Satan Clubs to compete with Christian school clubs don't actually believe in Satan. They just want to be jerks to people who do," he said, adding that they only use the name "Satan" to be inflammatory and provocative.
CBN says that the after-school Satan clubs such as those offered in schools in Atlanta, Los Angeles, Pensacola, Portland, Salt Lake City and Springfield, Missouri, often serve to promote evolution, gender confusion, and abortion.
Evil is as evil does!
A large part of the popularity of Satan and Satanism in our current immoral culture exists for the same reason the after-school Satan clubs do: simply to spite Christians.
Obviously, kids in Tacoma simply aren't interested in being used as ideological props by some bitter Satanists!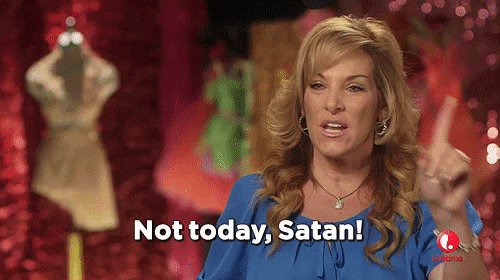 Sponsor