Yesterday, we received the news that vulgar, smut-pandering Teen Vogue will be shuttering its print edition while their publisher, Conde Nast, continues to print other magazines.
We saw this as a huge victory for our Operation Pull Teen Vogue campaign! Amazing what the power of thousands of angry, protective mama bears can do, right?
At any rate, the Teen Vogue website remains operational, and they're certainly not disappointing when it comes to outrageous, agenda-driven garbage.
The same day the news broke that their print version would cease to be circulated, writer Alyssa Hardy posted a lengthy, fawning tribute to Canadian Prime Minister Justin Trudeau's choice of costume for his littlest son. 
The ragingly leftist PM dressed his little boy up in a pink princess costume, which Hardy said was "perfect".
"Amongst a slew of offensive costumes for Halloween 2017," she said, referring to literally one person who wore blackface and mocked Colin Kaepernick, "comes a small glimmer of hope from our neighbors to the North."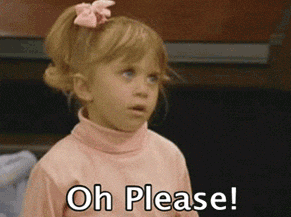 The costume was apparently the female character Skye, from Paw Patrol. She was thrilled that the PM would opt to let his small child cross-dress, saying It was a perfectly adorable and appropriate costume that the Prime Minister clearly had no problem with.
"It was a perfectly adorable and appropriate costume that the Prime Minister clearly had no problem with," she gushed.
The story centered around this tweet:
I didnt want to make this like a headline yesterday but I think it is rad as hell Trudeau made zero fuss about his son's pink princess dress pic.twitter.com/LQ9Ba9no3b

— Anthony Oliveira (@meakoopa) November 1, 2017
The leftist twitterverse exploded with praise for the PM, who praised him as though he and his son were joining a Civil Rights march in Alabama in 1965.
https://twitter.com/bialia/status/925790292539686917
Give me a break!
All this man has done in his political career is make it illegal to criticize Islam and march in gay pride parades.
Dressing up your child in a girl's costume is neither heroic or brave, especially in today's world. It's confusing and weird, and honestly, it most likely was a calculated political move.
The left is obsessed with pretending there's no gender by simply encouraging young children to cross-dress.
Thank goodness this smutty magazine will no longer be in print!
Sponsor