The state of Texas is currently caught up in a legal battle surrounding legislation aimed at keeping individuals from using a bathroom or locker room that does not match their biological identity.
It's crazy that such a thing is even necessary but, alas, this is the world we live in today.
While the bill, SB3, has passed through the Texas Senate, it's run into some opposition from Texas House members – Republicans Joe Straus and Byron Cook, who have refused to even discuss the bill.
According to CRTX News, "Cook is known as 'gay friendly' by those in the homosexual LGBT political movement," which is obviously opposed to this sort of perverted legislation gaining ground.
Dallas News, meanwhile, quotes Straus – who serves as Speaker of the House – as stating that the bill is "unnecessary and even damaging."
Really? It's damaging if we don't allow men into women's bathrooms?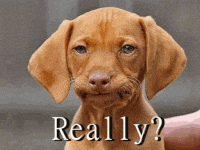 As insane as their viewpoints might be, unless progress is made on changing the minds of Straus and Cook in regards to SB3, it will likely die in the House.
Enter Kaeley Triller Haver.
Haver is a single mother from Washington who has stepped onto the forefront of the movement to put pressure on Straus and Cook, demanding that they put women first.
"This is absolutely an issue of women's rights, and these men need to be invited to explain why they think our privacy is for sale to the highest corporate bidder," Haver wrote in an email to The Activist Mommy.
She further wrote, "I am no vlogger, but I had to do SOMETHING, so I made this little video with what I believe are some of the most important talking points."
In the clip, which Haver uploaded to Facebook on August 4, she unveils the "Grow A Pair" challenge.
Haver's clip features her bravely calling Straus and Cook out for their failure to stand up for common sense and decency.
https://www.facebook.com/kaeley.triller/videos/10159249393870694/
Haver is no stranger to making her voice known on the transgender bathroom issue.
In a column she wrote for The Federalist in 2015, Haver recounted how she was actually sexually abused as a child.
"Victimizers use any opening they can find," one of the subheadings for Haver's Federalist column reads.
The piece reads, "I am not saying that transgender people are predators. Not by a long shot. What I am saying is that there are countless deviant men in this world who will pretend to be transgender as a means of gaining access to the people they want to exploit, namely women and children."
"It already happens," she continues, going on to list a number of disgusting instances of men spying on women in public bathrooms – including the 2013 case of Jason Pomares, who disguised himself as a woman and filmed women in a mall restroom.
"While I feel a deep sense of empathy for what must be a very difficult situation for transgender people, at the beginning and end of the day, it is nothing short of negligent to instate policies that elevate the emotional comfort of a relative few over the physical safety of a large group of vulnerable people," the piece continues.
That piece was actually written in the wake of Haver's firing from her position as a communications director with the YMCA of Kitsap and Pierce Counties.
As a Miami Herald article from 2015 reported, Haver lost her job after refusing to gloss up a company policy that would allow individuals the right to use the wrong bathroom.
"They gave me two options," Haver said at the time. "Either I could be fired and get paid for that day or I could resign and take a severance package which included benefits and severance pay for 10 weeks if I agreed not to say anything about this."
She chose to be fired.
Now, two years later, she's leading a national coalition of bipartisan women who agree that enough is enough and it's time to stand up to the gender nonsense.
The coalition, Texas Values, has posted a number of videos featuring peaceful protests calling for SB3 to go through.
The page also contains videos from a number of women speaking up about why SB3 is important.
If you'd like to support efforts on the part of Kaeley Triller Haver and Texas Values, please visit their website here.
If you live in Texas, you can get in touch with your local legislators here.
Businesses and community leaders can sign this document to publicly pledge their support for SB3.
If you don't live in Texas, please support these efforts anyhow by praying for God to soften the hearts of Cook and Straus that they might stand up for what's right and help SB3 reach the Governor's desk.
Sources:
Miami Herald
The Federalist
CRTX News
Dallas News
The Daily Signal
Sponsor