Virtually every sport has been invaded by men pumping themselves full of estrogen, growing out their hair, and claiming to be women. Amid the increasing controversy surrounding the issue, World Rugby is reconsidering its policies on transgender players.
According to The Guardian, World Rugby will hold a forum next week featuring independent experts and leaders in the fields of sports science, biology, medicine, ethics, and law, as well as rugby administration, and medical and playing representatives.
The rugby union governing body is hoping to reshape its current policy, which closely matches that of the International Olympic Committee. Their policy requires only that "trans woman" athletes declare their gender, identify as such for four years, and demonstrate a testosterone level of less than 10 nanomoles/liter for at least one year prior to competition and throughout the period of eligibility. "Trans man" athletes are allowed to compete without restriction.
"The current policy follows the International Olympic Committee's policy, but with the latest research suggesting that a reduction of testosterone does not lead to a proportionate reduction in strength and power, it is important for contact sports, such as rugby, to find an appropriate position for player welfare and risk," said a statement from World Rugby according to Sky News.
"The international federation is asking elite players for their views in order to get a representative view from the elite levels of game via the form of a questionnaire," the statement added.
Verity Smith is one such athlete who may be polled regarding World Rugby's policy. According to Smith, a "transgender man" who continued to play for Rotherham Ladies while "transitioning," told Sky News that she believes "transgender women" pose no danger to actual women on the pitch.
"I don't think it's dangerous," Smith said. "Sport is for everybody, I've had to play women over a foot taller than me. I've had to play women a lot bigger size-wise than me. So why would it be a danger?"
"We all go into sport, rugby especially, knowing that it's a contact sport. When you go into international games, look at your scrum half, look at your front row, over a foot and a half difference sometimes."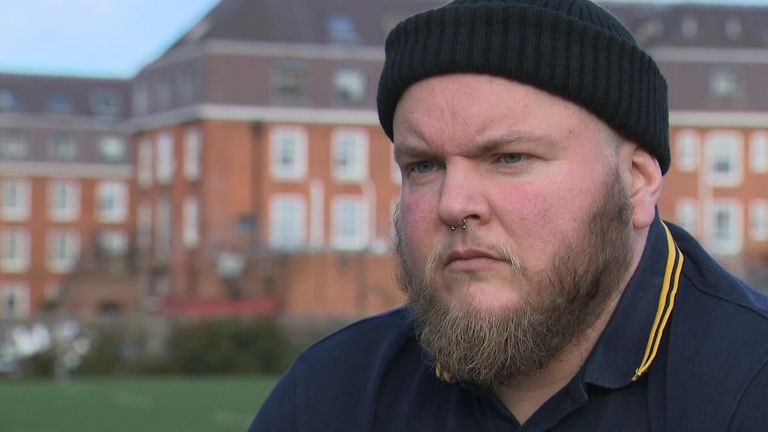 Yes, folks, that is a biological woman, and she doesn't think it's "dangerous" for biological men to play one of the most aggressive contact sports on earth alongside women.
Smith's defense of transgender players is hilariously shortsighted, however. Since when do we measure up our opponents based merely on their height? "Over a foot and a half" difference in height means nothing if one individual had the benefit of experiencing male puberty and the muscle and bone development that follows it.
Sky News pointed to a recent study by the Karolinska Institute, a Swedish University, demonstrating that size—and even testosterone levels—are largely irrelevant to the strength advantages of "transgender women."
The study unequivocally proved that "transgender women" have an "absolute advantage" over women, including the testosterone-taking "transgender men" they were compared to. This clear advantage in strength, the study says, arises "from the lifelong experience of being a biological male" even after a solid year of hormone treatment.
"If we ignore the difference in strength between trans women and women that will put women at risk in terms of safety on the pitch as well as fairness in sport so there's a worry here that necks will get broken, there'll be concussion issues," said Fair Play For Women spokeswoman Nicola Williams. "The safety issues for rugby are immense and we just can't ignore them."
Williams is far from wrong on that one. In mixed martial arts, a comparable sport in terms of danger to competitors, Fallon Fox, a transgender fighter, recently broke the skull of his biological female opponent, who claims she did not know Fox was a biological male. Rather than be rightfully kicked out of the sport, Fox was named the "bravest athlete in history."
While it's honorable for World Rugby to want to examine the evidence and hear from the experts on both sides of the transgender athlete debate, we maintain that there really shouldn't even be a debate.
It's simple. Men are men. Women are women. End of story. Whether in sports or doctors' offices or bathrooms, any blurring of these clear, biological distinctions is dangerous.
If you appreciate the work we are doing to fight the leftist assault on our values, please consider a small donation to help us continue. Thank you so much!
Sponsor