The drive to produce more and more cutting-edge pornography seems to be driving people insane.
Last week, we reported on a disgusting incident in which a small production team galavanted around Seville, Spain, filming live nude scenes for a porn film in full bondage gear, with children watching.
Here in the US, a man was recently caught setting up hidden cameras in a Target bathrooms and in private homes of acquaintances–including his own sister. 
The perversion of this age will never end!!
Andrew Persen, 28, of Appleton, Wisconsin, was recently arrested and charged after a friend from high school told police she suspected him of posting a naked video of her to a porn site without her consent.
The video appeared to have been captured on a hidden camera in her bathroom, and when police were able to obtain a search warrant they found a number of video recording and storage devices in his home.
Persen has been charged with of ten counts of Capturing an Intimate Representation Without Consent, five counts of Invasion of Privacy-Surveillance Device, and one count of Posting or Publish a Sexually Explicit Image Without Consent, according to ABC 2.
When apprehended, Persen admitted to placing the video cameras in his friend's bedroom and bathroom, as well as the dressing rooms in a local Target.
The complaint against Persen also states that police believe he taped another woman showering…his own sister.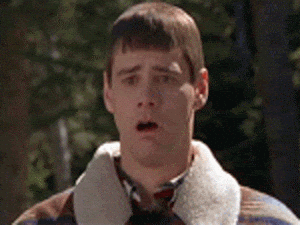 How could anyone be so perverted?
A Target spokesperson told ABC 2 that they are committed to providing a safer environment for their customers.
"At Target, our guests are at the center of everything we do and our commitment to creating a safe and secure shopping environment in our stores is unwavering. As part of this commitment to safety, we have robust procedures, policies and trainings in place to ensure that our stores are safe places to shop and work. Since this is an active investigation, please contact law enforcement with further questions."
The police also issued a request via social media for anyone who may have been videotaped to contact them.
If you visited the Fox River Mall Target store on April 6 between 3PM and 7:15PM and used a changing room please contact Sgt. Michael Fitzpatrick at 920 832 5279. This is in regards to an arrest of a man who hid a camera in the changing room. You can also email Sgt. Fitzpatrick at Mike.Fitzpatrick@Outagamie.org.

This date and time is based on the timestamp on the video.
It seems like there is nowhere safe anymore! If they're not filming live porn in front of your children, they're trying to make them unsuspecting stars of hidden camera porn sites!
What is this world coming to?
Sponsor